Cultureel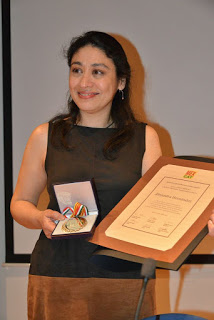 For more than 12 years we have focused on the Mexican culture, organizing small and large events, such as the Mexican Week in Barcelona. And although Alejandra Hernández, who has been the driving force behind these activities, has received the Female Mexican Entrepeneur Award 2013 for the work she has done in this field, we are no longer actively involved in this area. We are currently focussing on new challenges in other areas.
Some of the cultural projects we have organized or in which we have participated:
Semana de México
We are the creator and owner of the Mexican Week in Barcelona. The event started in 2004 as a commemorative concert in honor of the twinning of the Plaza Real in Barcelona with the Plaza Garibaldi in Mexico DF. Since then, the even grew out to be the biggest event on Mexican Culture in Europe in 2010.
The event has included the annual Mariachi Festival, bringing together Mariachi bands from over the world (Spain, Mexico, USA, Alemania, Croatia y más) and other international artists, Mexican Lucha Libre (free wrestling), tequila tastings, celebration of the Mexican Independance Day (el Grito), and much more.
Since we no longer organize this event, other groups in Barcelona have taken over some of the festivities during the celebration of the Mexican Independance Day. The concept has also been copied in other cities and countries.
Mariachi Semblanza
Alejandra Hernández was one of the founders of the Mariachi Semblanza band, before she founded Muchachamaca. It was one of the first Mariachis in Spain, and is still considered one of the best in the country. She played the accordion and lead vocals during many years, and was the manager of the band for 10 years.